Läste ut denna "tell-all" bok innan jag lämnade Rio de Janeiro. Blev lite besviken på "tell-all", vet inte riktigt var ifrån "alla" fick det att Khloé skulle ha en annan pappa (probably ett PR-trick). För att vara ärlig så är boken ganska tråkig överlag, det bästa är allt som händer runt mordet på Nicole Simpson, d.v.s. rättegången med OJ Simpson. Resten är typ som en mors dagbok, hur mycket hon älskar sina barn (främst Kim såklart) och ett antal meningar var och varannan sida på hur mycket hon älskade Robert Kardashian och hur underbar han var. Så är Kris Jenner...and All Things Kardashians läsvärd? Ja, ganska bra bok att ha på stranden d den är lättläst och den är lätt att lägga från sig.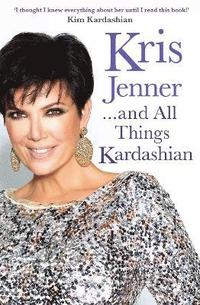 A REVEALING PERSONAL STORY: An ambitious businesswoman, Kris will delve into the world of living a hectic life in the celebrity spotlight as well as touch on the themes of love, loss, marriage, divorce and motherhood, which should resonate with a wide range of women. Kris will talk about being the mother of six children, her marriage to Olympic champion Bruce Jenner, her controversial parenting style, O.J. Simpson (She was married to the late Robert Kardashian, O.J.'s defense lawyer and was the best friend of murdered Nicole Brown Simpson), her work in television (she is currently the executive producer of all four hit Kardashian shows).
xoxo,
Vicky
Follow Me on Twitter
VicktoriaM
!