Hunger Games - Catching Fire... Så besviken på slutet av denna film. Riktigt dåligt slut. Filmen tog också ganska lång tid på sig att komma igång och den var långt ifrån lika bra som den första. Jag gick på en dagvisning, så vi var kanske 10 pers i salongen... När filmen slutade var det jag och en kille kvar. Resten hade lämnat visningen...
Vet dock inte om detta beror på att de kanske inte sett 1:an - något som är ett måste för denna film, annars förstår man typ nada av den då så mycket refererar tillbaka till 1:an. För mig var denna film även mer "känsloladdad" eller så är jag bara i en crybaby period..haha.
Katniss Everdeen and Peeta Mellark become targets of the Capitol after their victory in the 74th Hunger Games sparks a rebellion in the Districts of Panem.
.
Sen går det inte att undgå att nämna att jag älskar Jennifer Lawrence. Kläderna är inte heller lika magnifika, älskar dock bröllopsklänningen :D
I först filmen älskade jag Capitol, nu fik man se alldeles för lite därifrån.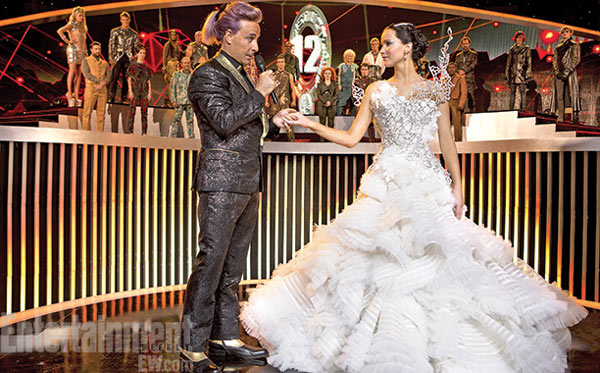 xoxo,
Vicky
Follow Me on Twitter
VicktoriaM
!