Jag fattar det inte själv. Klockan 5 på morgonen var jag uppe. Sov skitdåligt och oroligt, så klockan 5 kunde jag inte hålla mig längre och slängde iväg ett mess, tänkte jue sova efter, men nu är klockan 11... Slutade precis prata, eller prata, bråka, bråka, prata. Känner att den här dagen kommer vara brutal.
A girl never wants to hear "I'm done". Especially over something stupid, and when you don't mean it. Ni anar inte hur mycket självbehärskning det krävdes från min bitchiga skorpionsida för att inte hugga tillbaka gång på gång på gång... De säger jue att tålamod är vägen till framgång, men fy fan för att det inte var self-restraint som jag egentligen ville visa. Low blow efter low blow efter low blow. And believe me if I sting, it fucking stings hard.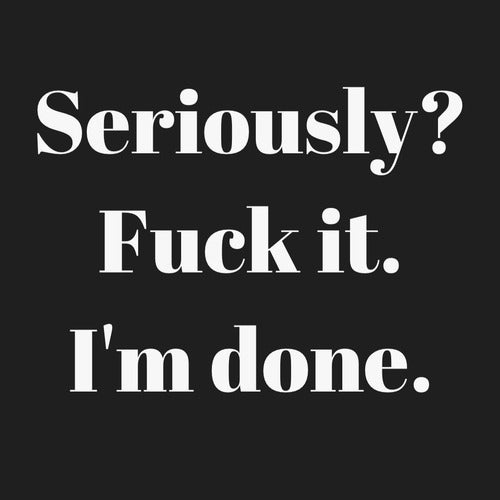 xoxo,
Vicky
Follow Me on Twitter
VicktoriaM
!