Sett tre stycken filmer senaste veckan.
Gone:
Karro var över en kväll och vi såg denna thriller med Amanda Seyfried. En bra film, dock var jag besviken på slutet, hade velat ha mer typ.
3,5/5
A woman is convinced her kidnapper has returned when her sister goes missing.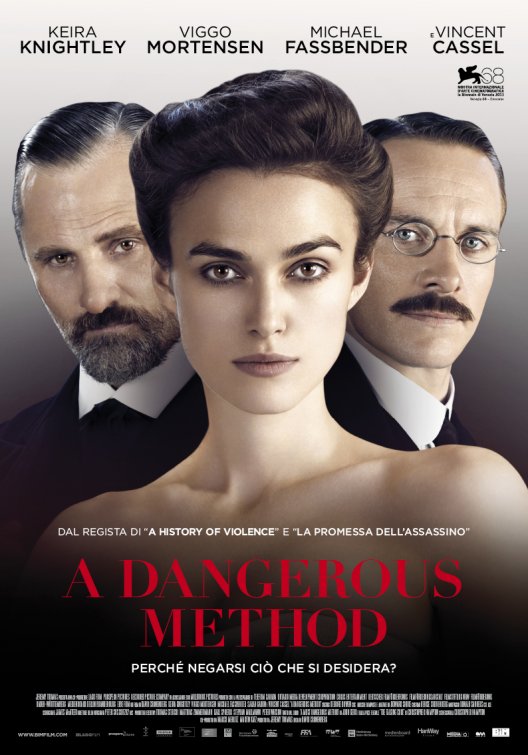 A Dangerous Method:
Hyrde denna film redan i USA med Elina, men visade sig att vi inte hade någon dvd-spelare hemma..haha.. (MacBook Air har vi båda två

också:P)

Ett psykologiskt drama med Keira Knightley i en av huvudrollerna. En väldigt tung film att se, som är baserad på Siegmund Freud's, Carl-Gustaf Jung's och Sabrina Spielrein's liv. Intressant speciell för oss som studerar psykologi om inte annat, då man får se hur forskningen gick till och utvecklades.
3/5
A look at how the intense relationship between Carl Jung and Sigmund Freud gives birth to psychoanalysis.
New Year's Eve:
Nej, jag har inte sett filmen innan. Tycker denna film är ett perfekt exempel på "jue fler kockar desto sämre soppa". Att slänga in en massa storskådisar i en film gör den inte bra. Tyckte rent ut sagt att den var ganska usel. Men jag ska name-droppa för er: Michelle Pfeiffer, Zac Efron, Ashton Kutcher, Sarah Jessica Parker, Robert De Niro, Lea Michele, Halle Berry, Susan Sarandon, Alyssa Milano, Jon Bon Jovi, Katherine Heigl, Jessica Biel, Sofia Vergara, Josh Duhamel, Hilary Swank, Ludacris, Ryan Seacrest, Matthew Broderick... Crazy ellerhur?
1,5/5
The lives of several couples and singles in New York intertwine over the course of New Year's Eve.
xoxo,
Vicky
Follow Me on Twitter
VicktoriaM