Sitter ny på X2000 upp till Stockholm. Ni frågar er kanske varför jag tar tåget istället för flyg? Speciellt ni som vet att jag inte är speciellt tågglad. Jo, för jag vägrade betala nästan 1500kr för dagens flyg upp (tydligen poppis att flyga upp denna vecka).
Så nu sitter jag här i 1:a klass - men det är väl inte mycket billigare tänker ni? Mindre än halva priset, så jo.
1:a klass, onödigt? Jag tycker inte det, finns många fördelar.
Sätena är mycket större och bekvämare

Gratis internet ingår (99kr vid vanlig biljett)

Frukostservering

Kaffe/Te

Frukt

Kakor

Inga skrikande barn (ovärderligt!)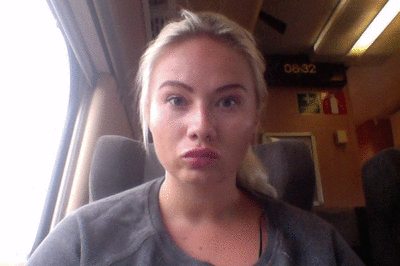 http://picasion.com/i/1VRYa/
BTW. don't worry I'm taking the flight back to Malmö ;)
xoxo,
Vicky
Follow Me on Twitter
VicktoriaM
!